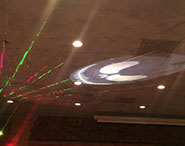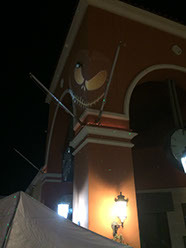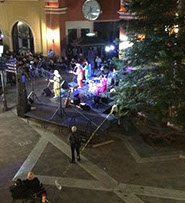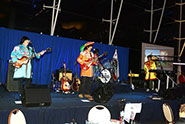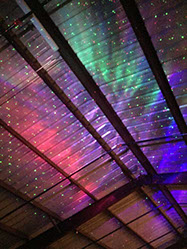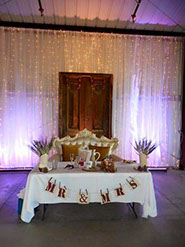 DANCE LIGHTING
Our professional lights will make your dance floor come alive. With sound activated or pre-programmed computerized DMX control, we will make you feel like you are in a dance club or a eloquent romantic lounge. We can provide up-lighting along walls, or Gobos for custom logos.
UPLIGHTING
Let MusicMX accent your venue with controllable uplights that can dance to the music or ad a custom flair to your event.
STAGE LIGHTING
• Deejay
• Emcee
• Sound Systems
• Lighting for Dance Floor
• Music for Wedding and Reception
• Timeline and Agenda
LASER LIGHTS
MusicMX can add a Lasers to your dance floor or create custom laser shows for your event.
CUSTOM LIGHT SHOWS
Let us create a custom light show for your next event. We can coordinate lights to music or add special effects, custom gobos and spotlights.
SPOTLIGHTS
We have moving color spotlights that can follow your performance around a room or spotlight a presentation or performance. Spotlights are color or white and dim able.
GOBO LIGHTS
We have standard themed Gobo lights, or we can create custom Gobos to spotlight your event, logo or names.
Sound, lighting, Video & photobooths
Professional Grade Equipment
Name brands such as JBL, QSC, Pioneer, FBT, Renkis Heinz, Shure and Sennheiser
Professional deejays, Video and sound technicians
Our staff is required to have proper training, a professional attitude and go above and beyond for our clients and guests. We have years of experience working with bands, non-profit and for-profit organizations and for community events. All staff wear appropriate clothing for your event, from our logo shirts to suits or tuxedos.
We have several full sound systems and all equipment is inspected prior to set up. In the event a backup is required, we have backup systems and personnel for most all events.
Licensed, Insured & member of several Professional memberships
• American Bridal Association
• American Deejay Association
• Chamber of Commerce
MusicMX is dedicated to providing our customers with professional quality sound, lighting, Video and Photo booths. We always go above and beyond to make your event memorable and successful.
Designed by MUSICMX (805) 368-1185