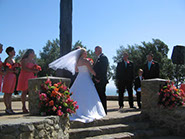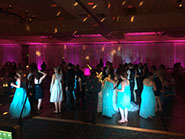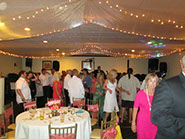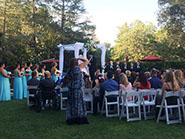 IT'S YOUR WEDDING, LET'S MAKE IT SPECIAL
There are few traditional weddings anymore. Feel free to customize your wedding activities and music to meet your expectations. For example; the "Wedding March" is very traditional for your wedding, but feel free to select any song you wish. We can mix songs together to truly customize your wedding. We can add wedding games to entertain your guests such as the "Shoe or Newlywed Game". If you choose to have a Grand Entrance, we can customize and personalize it with special music and special introductions for each member of your wedding party. Add something special to your reception by placing a wish box on each table for guests to share memories and wishes. Open boxes immediate, or wait for your first anniversary as a memory of your special day.
DANCING
The most common question I get asked is " My guest are not really dancers, can you get them to dance? My answer is "Yes"! Seriously, yes they will dance. We will ask you for a list of songs that you would like played but allow me leniency to do my job and get people dancing. MusicMX has a good sense of what your guest will dance to. We will make every attempt to keep to your suggested genre and will take requests, however oftentimes guests request may not appropriate for your guests.
ADDITIONAL SERVICES PROVIDED BY MUSICMX
Additional Dance Lights
Gobo Light or Custom Gobos
Spotlight
Large or Small Screen w/HD Projectors
Photo Booths
Up Lighting
Live Music ie; singer(s), Band, Orchestra, Quartet
Let the Fun Begin!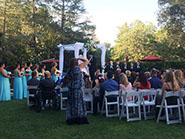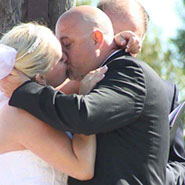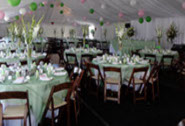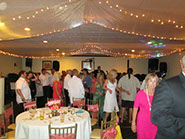 Sound, lighting, Video & photobooths
Professional Grade Equipment
Name brands such as JBL, QSC, Pioneer, FBT, Renkis Heinz, Shure and Sennheiser
Professional deejays, Video and sound technicians
Our staff is required to have proper training, a professional attitude and go above and beyond for our clients and guests. We have years of experience working with bands, non-profit and for-profit organizations and for community events. All staff wear appropriate clothing for your event, from our logo shirts to suits or tuxedos.
We have several full sound systems and all equipment is inspected prior to set up. In the event a backup is required, we have backup systems and personnel for most all events.
Licensed, Insured & member of several Professional memberships
• American Bridal Association
• American Deejay Association
• Chamber of Commerce
MusicMX is dedicated to providing our customers with professional quality sound, lighting, Video and Photo booths. We always go above and beyond to make your event memorable and successful.
Designed by MUSICMX (805) 368-1185