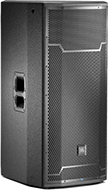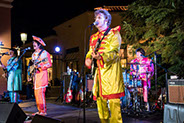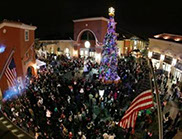 PROFESSIONAL SOUND SYSTEMS
We can provide a sound system for small or large venues. We have professional equipment, sound engineers and deejays to provide; music, spoken word, and sound reinforcement for bands and orchestras of any size. We provide sound system for small events of 50 or less attendees to large events with up to 40,000 attendees.
SOME OF THE TYPES OF ANNUAL EVENTS WE HAVE OR DO EACH YEAR INCLUDE:
Community Parades

Providing more than 2000 feet of sound
Attendance of up to 10,000
Multiple Announcement stands to follow parade progression



Concerts

Rock, Classic, Oldies, Jazz, Country, Folk, Percussion,
Street and Annual Community Fairs
Concerts in the Park
Public and Private Fund raisers



Community Fireworks Events

Sound Systems covering community parks with upwards of 40,000 attendees
Provide coordinated music with Firework Display



"For The Troops" Military Gala

, Ronald Reagan Library, Simi Valley CA

Complete Sound, Lighting and Video Package



"IWAR" Ride

, Planes of Fame Museum, Chino CA.

Supporting Injured military personnel
Over 1,200 in attendance
Music, Promotion and Presentation



Souring Spirit Loss Foundation Event

Share the Road Ride, Bicycle Memorial Ride

Williams Syndrome Foundation

, Annual Conferences, Anaheim, CA



Get Messy

, Kern County Museum, Bakersfield CA



Simi Valley Town Center

, Simi Valley CA


We regularly work with Several Non-Profit and For-Profit Organizations to provide sound and entertainment throughout Southern California. Some of the notable venues we have worked at include; Ronald Reagan Presidential Library, Balboa Island, Disney Concert Hall, Simi Valley Town Center, Farmers Markets, Anaheim Convention Center, Kern County Museum, Griffith Park, Hansen Dam, Salt Lake Park and others.


Call us for info.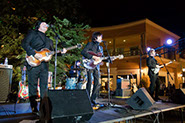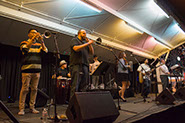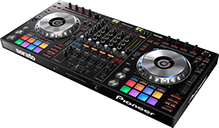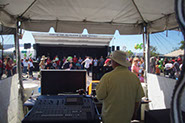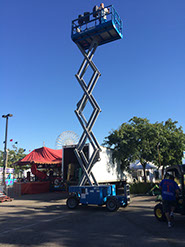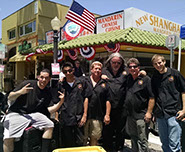 Sound, lighting, Video & photobooths
Professional Grade Equipment
Name brands such as JBL, QSC, Pioneer, FBT, Renkis Heinz, Shure and Sennheiser
Professional deejays, Video and sound technicians
Our staff is required to have proper training, a professional attitude and go above and beyond for our clients and guests. We have years of experience working with bands, non-profit and for-profit organizations and for community events. All staff wear appropriate clothing for your event, from our logo shirts to suits or tuxedos.
We have several full sound systems and all equipment is inspected prior to set up. In the event a backup is required, we have backup systems and personnel for most all events.
Licensed, Insured & member of several Professional memberships
• American Bridal Association
• American Deejay Association
• Chamber of Commerce
MusicMX is dedicated to providing our customers with professional quality sound, lighting, Video and Photo booths. We always go above and beyond to make your event memorable and successful.
Designed by MUSICMX (805) 368-1185